Available Singles
Breeder's Name: Katie
Breeder's Website: Pawzative Attitude
Breeder's Email: katiemerson@rocketmail.com
Pet's Breed: Karelian Bear Dog
Breedfile Needed: Supernova (Karelian Bear Dog)
Generation of pet: 1st
Pet's Show & Call Name: Panda Bear of Attitude "Sarah"
Link to PKC Profile: Profile
Version of petz, pet is for (P3/4/5): 3/4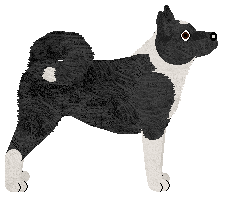 Breeder's Name: Katie
Breeder's Website: Pawzative Attitude
Breeder's Email: katiemerson@rocketmail.com
Pet's Breed: Karelian Bear Dog
Breedfile Needed: Supernova (Karelian Bear Dog)
Generation of pet: 1st
Pet's Show & Call Name: Timberline of Attitude "Tim"
Link to PKC Profile: Profile
Version of petz, pet is for (P3/4/5): 3/4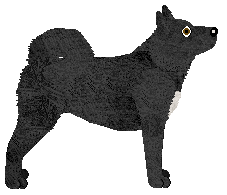 Litters for Petz 3/4
Breeder's Name: tigergirl
Breeder's Website: PKC Profile
Breeder's Email: tigergal@hotmail.co.uk
Litter's Breed: Galgo Espanol
Breedfile Needed: Java (CS Galgo)
Sire's Show & Call Name: Ch Clover's North Star GPC 'Timothy'
Link to Sire's PKC Profile: Profile
Dame's Show & Call Name: Clover's Snow Lover 'Shannon
Link to Dame's PKC Profile: Profile
Version of petz, litter is for (P3/4/5): P4
Prefix litter should keep: SSKAC
Any Extra Rules You'd like to add for your litter: Please Show!
Anything Extra You'd like to share about this litter: i'm pretty sure there both A-reg, these pups have great show pertencal and love to pose!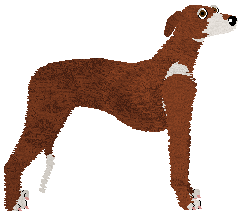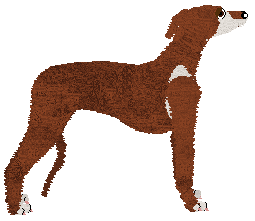 Right: Mac (male) Available
Left: Lucy (female) Adopted

Litters for Petz 5
None Yet...

Hound Breeds Low In Comp
Decided upon show with largest amount of entries at the time. Will list breeds with 4 or less.
1.28.12
Afghan Hound (4)
American Foxhound (0)
Azawakh (2)
Basenji (0)
Basset Fauve de Bretagne (0)
Basset Hound (1)
Black and Tan Coonhound (4)
Cirneco dell'Etna (0)
Dunker (0)
Galgo Espanol (4)
Grand Basset Griffon Vendeen (1)
Hamiltonstovare (0)
Harrier (0)
Hungarian Greyhound (0)
Ibizan Hound (1)
Norrbottenspets (1)
Norwegian Elkhound (4)
Norwegian Elkhound Black (2)
Portuguese Podengo (0)
Rabbit Dachshund (4)
Rhodesian Ridgeback (1)
Segugio Italiano (0)
Sloughi (4)
Thai Ridgeback Dog (0)
Treeing Walker Coonhound (4)
West Siberian Laika (1)

Have a litter you'd like to submit? Submit a litter Here
Please read the rules for adopting Here
Find a dog or puppy you'd like to adopt? Fill out the form below and email it to the breeder. If the breeder asks for additional information besides what's in the form, please fill that out too.
Adoption Form
Your Name:
Your Email:
Pet You want:
Experience with the breed:
Why & Plans for pet: