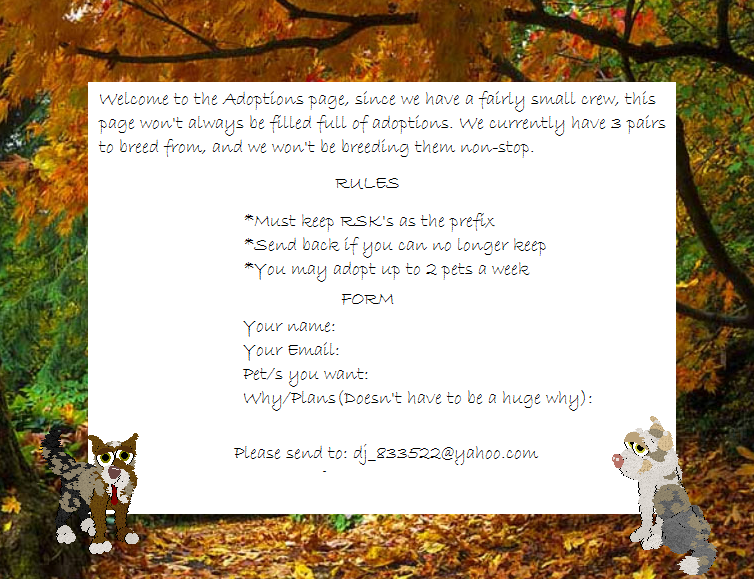 LITTERS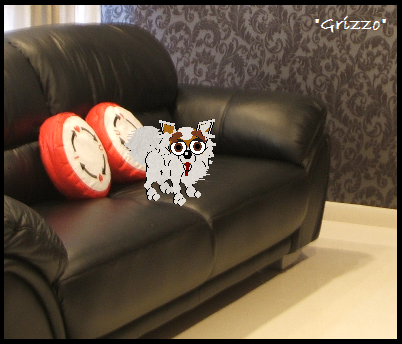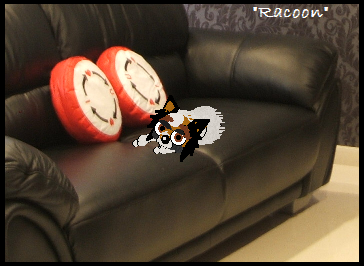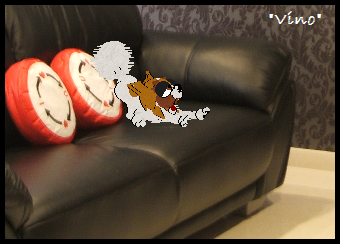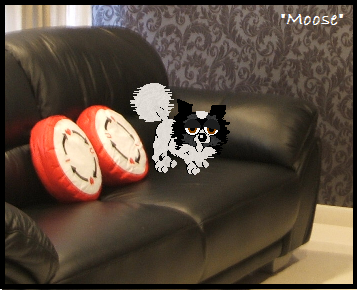 These pups are for Petz 5!
Grizzo would have to be my favorite, but all are equally adorable! Besides Grizzo's face, he is pure white. Racoon is the only female, I named her that because of her face, she has an orange spot on her back. Vino has Sleepy Sickness ( I didn't realize mom had Sleepy sickness when I bred them), but I think it adds a lot of character to him, he has a black spot on his back which is adorable! Moose doesn't have any spot on his back, besides his face, he is pure white.
These pups will make excellent barn / farm dogs and great companions for your horses! They absolutely love to follow along on your daily outings and are great at keeping up on trail rides and other adventures you choose to take them on!
To see / read more on these guys, go here: http://z7.invisionfree.com/seeingstars/index.php?showtopic=6387
Adopted: None

SINGLES
More adoptions on the Still need homes page!

My Petz Adoptions
Check the We still need homes page!